Just imagine you close your eyes, and the you open them: you are in front of the gates of the Chateau you have been dreaming for, and today you have the keys of the doors right in your hand. You push the heavy gate with a lighter heart than ever. Followed by your family and your closest friends, you just about to live the most exceptional holidays of your life.
You will savour time in a new way, slowing down it is the way to live the vie de chateau. Lounging on a lounge chair, sip and enjoy an old Armagnac glass, taking the time to admire buildings which have gone through centuries, keeping the reminders and the scars of battles, defeats and victories, of love and hate stories…
These holidays will be the opportunity to experiment the luxury French way of living between the walls of our castles to be rent.
Votre Chateau de Famille rent high standards family castles you will be the only one to live in with your beloved ones, family and friends…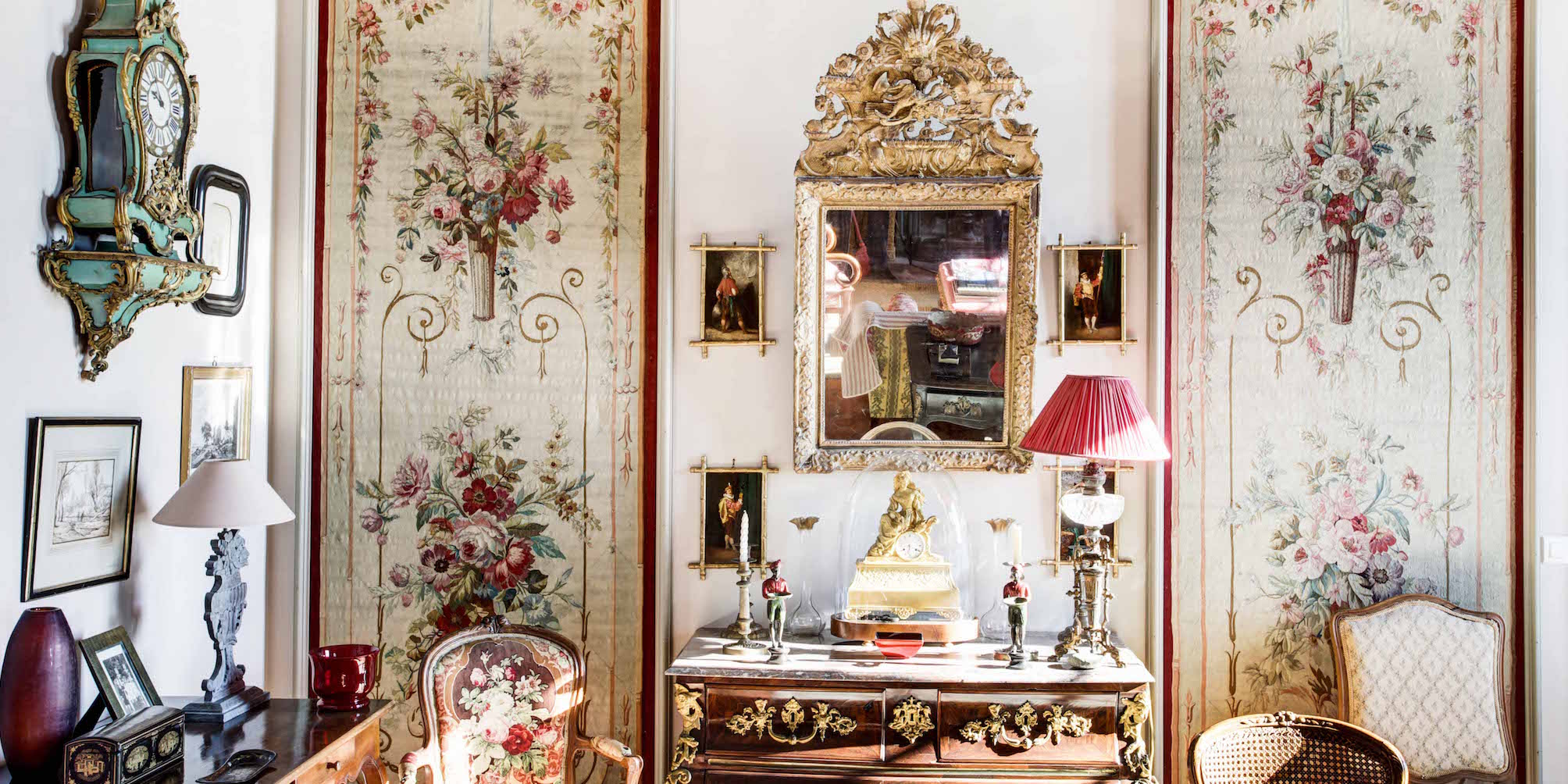 This private Chateau is a superb provence « bastide » built in the seventeenth century with a sophisticated Italian « Palazzo » style, located in the heart of  Châteauneuf de Grasse, overlooking Cannes and Nice. It is available for rental for your holidays or week-ends. Far different and better than a luxury villa, the château, with its own orchard, its terrace with sea overview, its swimming-pool and its tennis court will be an unique setting for holidays of dream.
You will be under the spell of the harmony of colours and the comfort of this great elegant and friendly family house. Its splendid salons and its beautiful dining room will be a perfect location to gather with your family and friends. You have just to sit down and savor with delight this exceptional setting, whose memories will magnify for years your event. A charming luxury country castle, for dream holidays.
Located in Dordogne, this magnificent castle of the 16th century will have you traveling through French history and become a lord of old ages. Walking by the park pond in which majestically reflects the façade of the castle, having diner in front of the chateau under the impressive stone pediment, or in the elegant dining room, taking then time to exchange with friends in the cozy and comfortable salon…while others will dive in the swimming pool or play hard tennis games…
An ancient and splendid 13th century Cathar Castle, a time when infidels were sent to the buchet, la Commanderie will also be for you the fortress of good moments spent with your friends or family. Between its big middle age walls, you will draw a new strength and serenity from the settings, you will enjoy the cosiness and elegance of its salons, you will live magic and unique moments, to be remembered for years as a most pleasant adventure. A break to live the French vie de chateau, here's what votre chateau de famille offers you through its selection of the most pleasant family castles, where you will enjoy dream holidays with an unique mix of beauty and coolness of the French luxury way of living.
A stopover through castle life… this is what Your Family Castle offers you with its selection of high-end castles to offer you a dream vacation, imbued with this inimitable French luxury that surrounds you with beauty and makes you comfortable all at the same time.