Visit the castles of the great French Kings
Renting one of our chateaus in the Loire Valley is a special experience.  They are close to Paris and centrally located to the magnificent chateaus of former French monarchs. If you are looking for a base from which to explore the outstanding beauty of the Loire Valley, consider one of chateaus. They are all self catering family castles. Exclusively rented to your group, they sleep anywhere from 25 to 50 people. In some cases that works out to 30€ per day per person. This is an extremely affordable opportunity to live in a chateau with its own private park, including a pool and entertainment for all ages. Renting one of our chateaus is a unique holiday that you can share with your friends, consider a holiday with 2 or 3 families to share the cost and enrich your experience of France.
Unlike all the other tourists visiting for the day, your experience will be different and richer.  You will have had the opportunity to live a few days in Chateau de Villers, Bois de la Lune, La Douve, la Menaudière, or Montgoger.  Some of which were built during the same age as Chambord, Chenonceaux or Cheverny. When it's quiet and the sounds of the 21st century fall silent, let your mind travel back in time, and imagine how history plays in the shadows and light.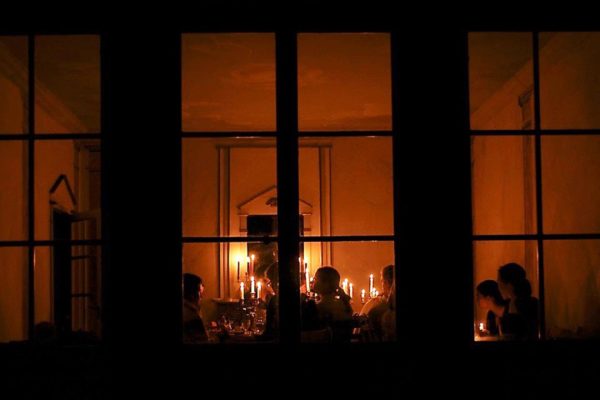 A FAIRY TALE EVENING IN YOUR CHATEAU
Exploring the royal castles during the day will leave you ready to relax in your own chateau in the evening. Throw the kids out to the pool for a swim and watch with cocktails from a distance. If you enjoy cooking, our kitchens are designed for just that, a big meal with family and friends. Our dining rooms have a seat for everyone, big and small.  It is a time to reflect on the wonders of the day and revel in the quiet of your own country manor away from the tourists.
DISCOVER THE HISTORY OF CHATEAU CHENONCEAU
Above all, during your stay, allow yourself to dream! Take advantage of the exceptional environment in which you find yourself, steeped in history, and take a trip back in time. 40km from Blois, the Château de Chenonceau, also called the "Château des Dames" will tell the stories of Catherine de Médicis and Diane de Poitiers, her rival. On your way back, stop at Chaumont-sur-Loire to take a beautiful poetic stroll through its wonderful gardens, while discovering, at the turn of a grove, the original and unique works of talented artists.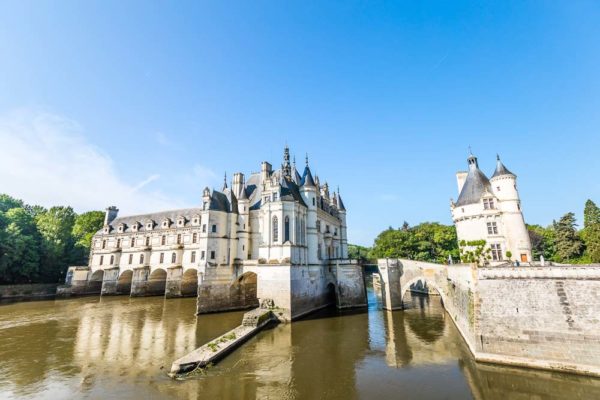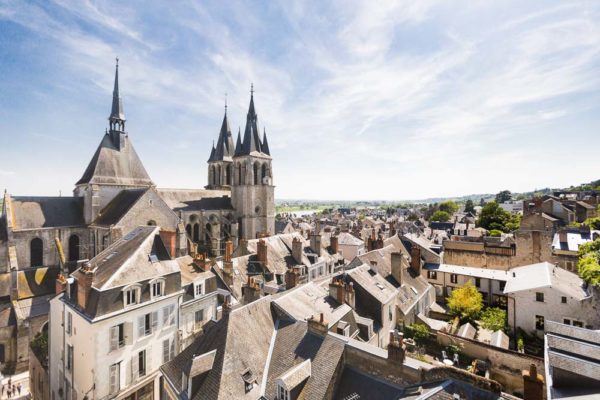 CHATEAU  DE BLOIS AND THE LAST DAYS OF THE DUKE DE GUISE
Discover the Château de Blois that has hosted the Counts of Blois, the Dukes of Orléans, and 7 kings and 10 princess of France, among whom were: Count Louis de Blois (1462-1515), nephew of Richard Heart of Lion, Anne Duchess of Britanny (1477-1514), King François 1er (1494-1547).
You will have the opportunity to attend a magic sound and light show bringing back to life the celebrated episodes in the 1000 years history of the castle. Among its storied visitors are Joan of Arc and the Duke of Guise just before his assassination was carried out by King Henri III.
At the end of the day in your own castle, may be you will be more cautious before opening a door like the one in the bedroom of the Duke de Guise. You will find a deeper appreciation with the serenity of the ceremonial lounge of the castle where you will organize board games or play cards with your children or friends.
IMMERSE YOURSELF IN TINTIN'S UNIVERSE AT CHATEAU DE CHEVERNY
Take the opportunity of your stay in your Family Chateau to dream like a child and offer you and your family a journey back in time. 40 kms from the castle of Blois lies the castle of Chenonceau, also known as the "Château des Dames", a most beautiful setting for the destinies of princess Catherine de Medicis and her rival, Diane de Poitiers, la dame de beauté, without doubt one of the most beautiful lady of her times.
Back to your Family Chateau, just make a stop at castle Chaumont sur Loire, a castle with the most impressive and magnificent gardens "à la française", in which you will admire unique works of art or talented artists.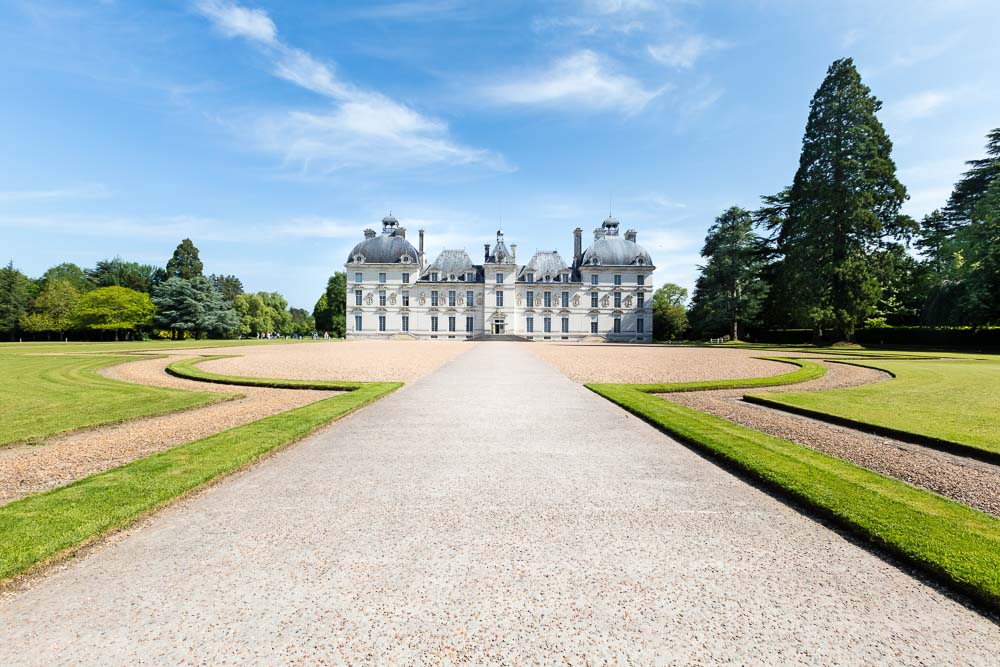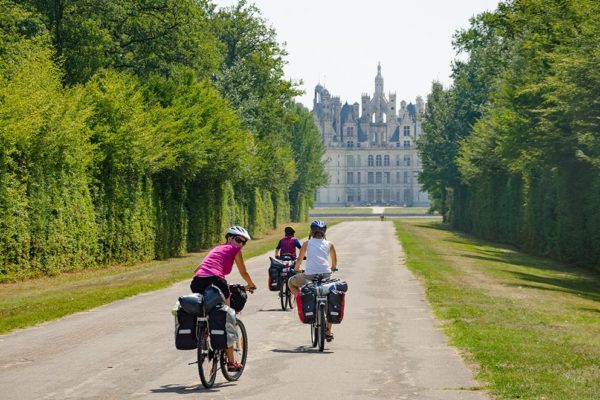 FAMILY CYCLING IN THE LOIRE VALLEY
Another activity that is a perfect compliment to touring castles is cycling in the Loire Valley in France. First because "la Loire à vélo" is a flat and perfectly safe for families. It is a great way to see things off the beaten path. You will find all information on www.loirebybike.co.uk, with the precise description of every stage that will reveal you the wonders of the Loire Valley, nature sites, wildlife, châteaux, parks and gardens, without forgetting  all the swimming spots along the way, boat outings, etc.
After such adventure-packed days, you will have no problem getting the kids to sleep at night in your Chateau de Famille, a new experience of life for them,  a new life of unforgettable and happy experiences.